Learning Environments Assessment and Placements (LEAP)
The LEAP programme is about creating a healthier region where every learner on a clinical work placement has the opportunity, the support, and the infrastructure to thrive in their chosen health or care career.
Watch our Introduction to the LEAP Programme.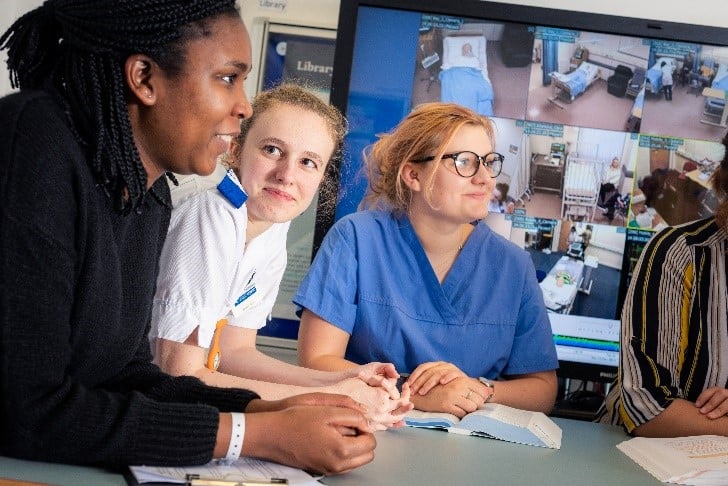 Our Mission and beliefs
We believe in doing the right thing by:
Enabling equality of opportunity
Providing learners with ownership over their learning experience
Encouraging a sense of belonging among learners in the region
We believe in doing things right by:
Enabling collaboration between partners
Working with agility in an ever-evolving health and care system
Prioritising the effective preparation of learners and providers
Our Priorities
The Humber and North Yorkshire LEAP Strategy 2021-2022, outlines the LEAP Programme strategic priorities to:
Grow Our Workforce
Train Our People
Work Together Differently
Our ambition is to bring about:
Better futures
Bringing more young learners and mid-career professionals across the region into our care workforce.
Increasing participation in the transformation of learning environments to deliver world class services
Encouraging partnership working to share capacity across the region
Sharing good practice in providing effective and positive learning environments
Better experiences
Helping Learners and providers to be prepared for their learning experience and can learn together.
Creating a sense of belonging among Learners and for them to feel part of the team they work in and learn from.
Gaining the skills needed to thrive and be part of a positive working culture.
Better choices
Providing Digital tools to help Partners to work and learn differently and share expertise
Promoting equality of opportunity for learning experiences
Promoting care careers as informed, active choices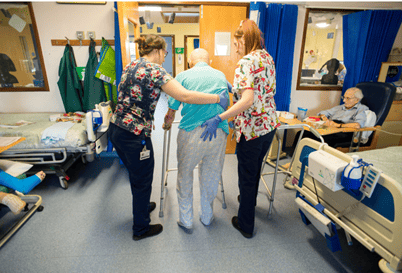 Strategic Objectives
The Humber and North Yorkshire Partnership LEAP Delivery Plan includes the following objectives:
Better Futures:
Growing our workforce, by:
1. Creating a sustainable, high quality, clinical placement circuit
Better experiences:
Training our people, by:
2. Maximising system-wide, high quality placement opportunities
3. Developing assessor & supervisor leadership capacity and capability
Better choices:
Working together differently, by:
4. Making digital learning a sustainable delivery and placement expansion solution
5. Increasing the range and number of system-wide practice learning opportunities
More Information
Hear from our Project Sponsor, Simon Nearney and our Executive People Lead, Jayne Adamson at our LEAP Launch Event.
Take a look at some of the Webinars the LEAP programme have held:
Watch the Placement Expansion Webinars delivered by our guest presenters:
Find out more about the EASI model work by Lucy Aldrich via the Hull University Teaching Hospital Website.
*Coming Soon* A Future NHS Collaboration platform where you can meet the LEAP Programme Team and find lots of relevant LEAP information, tools and resources.
Visit Health Education England's elearning for Healthcare (elfh) website where you can access a range of generic and professional healthcare training.
For anymore information on any of the above, please contact us at: hyp-tr.hcvleapproject@nhs.net
Follow us on Twitter: @LEAP_HNY

---
Useful Documents
Health Education England, North East and Yorkshire LEAP Strategy 2021-2024