The Mental Health, Learning Disabilities and Autism Collaborative has established a Children and Young People's Advisory Group to inform work to improve mental health support for Children and Young People across Humber and North Yorkshire. The advisory group has over 200 young people aged 10-25 with lived experience from across all 6 places.
The Group is called 'Nothing About Us Without Us' and has set 4 priorities which have informed the HNY CYP Mental Health Programme workplan. These are:
Awareness and training sessions led by young people on the signs and symptoms of mental health problems, and issues impacting young people's mental health, including LGBTQ+, racism, etc.
Easier access to services
Young people leading on work and courses about children and young people's mental health, to ensure their voices are heard, their lived experience is valued, and they are not 'shrugged off' by professionals
Listen to us more
Aimee Jones, Ryan Laybourne and Alex Porter, three of the young volunteers leading on the 'Nothing About Us Without Us' Young People's Mental Health Advisory Group, have recently been recognised for their contribution, commitment and achievements at the Volunteen East Riding Youth Voice Awards in October. Clair Atherton, Children and Young People's Engagement and Coproduction Manager, also received an award for her work in championing youth voice, supporting young volunteers, and creating opportunities for young people to take an active role in informing and coproducing mental health provision.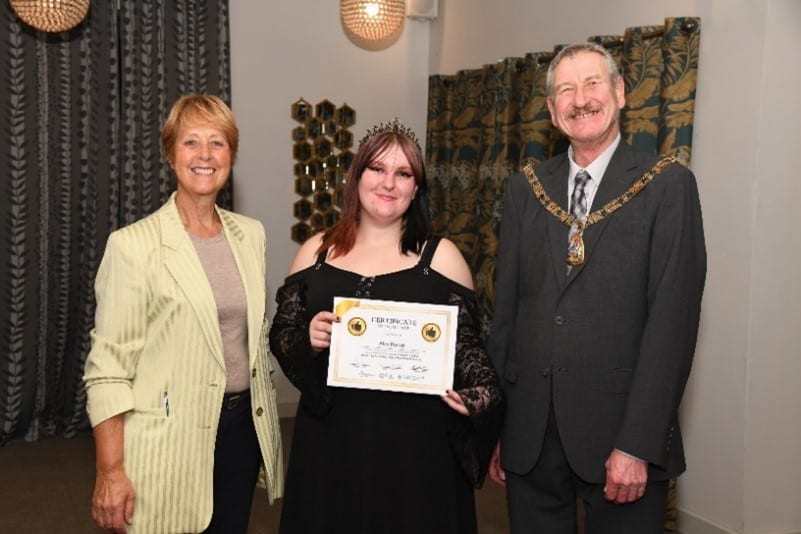 Gail Teasdale, Humber and North Yorkshire Children and Young People's Programme Lead, said: "It is fantastic to see the work of the advisory group recognised at these awards. Aimee, Ryan and Alex have worked with Clair – our Children and Young People Mental Health Coproduction Manager – to lead on the development of the advisory group and support a wide range of young people to be involved.
"The advisory group is a vital part of the programme's work and ensures we are coproducing improvements across the system with Children and Young People with lived experience."
You can find out more about the work of the Nothing About Us Without Us advisory group in the film made with the young people involved.
More information about the work that has been taking place over the past year can be found in the Children and Young People's Mental Health Coproduction Report 2022-2023.