Voluntary, Community and Social Enterprise (VCSE)
The VCSE sector is an important partner for statutory health and social care organisations and plays a key role in improving health and care outcomes for its communities, not only by delivering services but also by shaping their design and advocating for, representing and amplifying the voice of service users, patients and carers.
VCSE Collaborative
The Voluntary, Community and Social Enterprise (VCSE) Collaborative represents the wider VCSE sector and comprises of Place Leads from VCSE sector infrastructure organisations, the NHS, and the Head of VCSE.
The VCSE Collaborative sits within the governance of Humber and North Yorkshire Health and Care Partnership and is equal to the other Collaboratives of Mental Health, Primary Care, Acute and Community.
The VCSE Collaborative meets on a monthly basis and provides an overview of areas of activity and circulates a bi-monthly e-bulletin.
Our Plan
Our plan is to enable the potential and impact of the VCSE sector to be realised by being fully integrated into the planning, design and delivery of health and care across Humber and North Yorkshire; cementing the sector's role as a key strategic partner.
The importance of the VCSE sector in the planning and delivery of health and care is highlighted throughout the NHS Long Term Plan.
Our Documents
Our Newsletters
Our Meeting Updates
Our Events
We are currently finalising a date for a Humber and North Yorkshire-wide event in early 2024 – full details will be published shortly.
Our Work: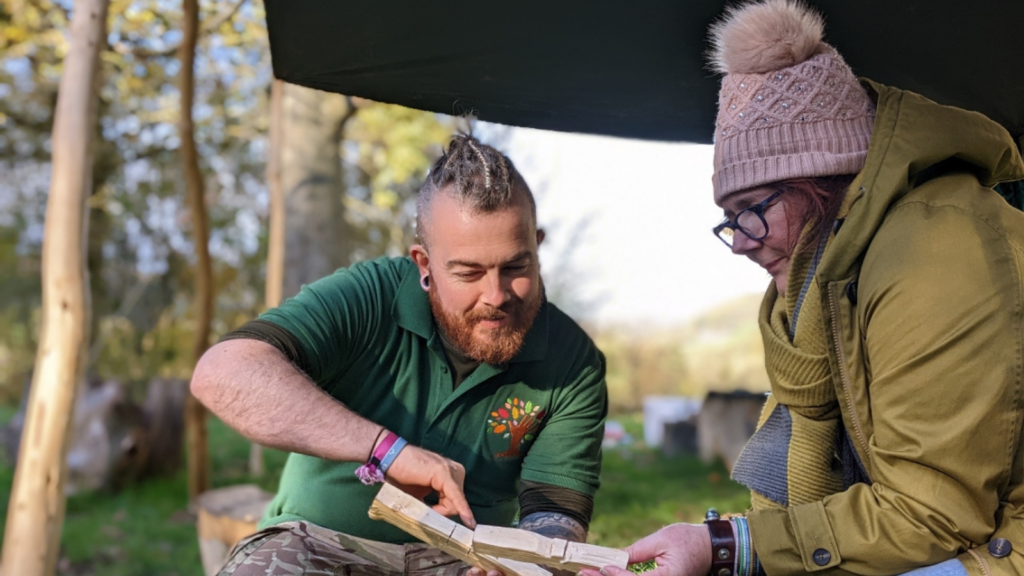 Green Social Prescribing

Green Social Prescribing helps connect people with the outdoors and nature, bringing with it a huge range of mental and physical health benefits.

Humber and North Yorkshire Health and Care Partnership has recently completed its work as a 'test and learn' site for Green Social Prescribing, one of only seven sites across England. 

A huge amount of learning has been captured, alongside valuable evidence that shows the significant impacts that outdoor and nature activities can have on those with mild to moderate mental ill health.

Research Report: Contribution of the VCSE sector

The VCSE Collaborative commissioned a report, produced by Durham University, which outlines how Humber and North Yorkshire's VCSE sector continues to provide a lifeline to people and communities at a grassroots level. 

The 2023 report shows that there are an estimated 13,790 VCSE sector organisations (registered and unregistered) across Humber and North Yorkshire with an economic value of £1.5 billon and estimated value of £3.5 billion when considering added and social value. 
Read the research findings

Skill Up – Community Organisers Programme Pilot 

Creating space for black, Asian and minoritised ethnic people is vital for the continuation of support provided by historically white institutions. That's why the VCSE Collaborative commissioned an upskilling and community organising development programme specifically for black, Asian and minoritised ethnic community organisers called 'Skill Up'. 

The focus is on upskilling and developing peer support networks to help tackle some of the challenges and barriers that exist around Hull and 
North Lincolnshire.
---
The role of the VCSE sector in Integrated Care Systems
A report, commissioned by NHS England explores the Voluntary, Community and Social Enterprise (VCSE) sector's unique role in supporting provider collaboratives.
Key highlights from the report, include:
VCSE organisations are in a unique position to support provider collaboratives and that as a sector we bring innovation, expertise, experience and resources to the table.
It is key for VCSE organisations to be engaged as early as possible to help us to be recognised as transformational strategic partners within provider collaboratives.
It is important to identify dedicated budget and resource to support the VCSE sector in playing an active part in provider collaboratives.
Through partnerships, we can represent communities rather than individual organisations.
Download Full Report
---
Useful Links:

Free Personalised Care training for your organisation
Equip your staff and volunteers with the knowledge, skills and confidence to help individuals get more involved in decisions about their care.
Access Personalised Care Training

Inclusive Language Guidance now available to download
This document has been co-developed in partnership with a diverse group of colleagues to improve confidence around using inclusive language.
Download Inclusive Language Guidance

Did you know you can access free training for your staff and volunteers?
Humber and North Yorkshire Health and Care Partnership has a full programme of free events and training that all VCSE sector staff and volunteers can access.
View full training programme