Areas Covered
We work across a wide geographical area – taking in cities, market towns, villages and coastal communities.
Humber and North Yorkshire
The Humber and North Yorkshire Health and Care Partnership covers a geographical area of some 4,800 square miles taking in cities, market towns and many different rural and coastal communities.
The area stretches along the east coast of England from Scarborough to Cleethorpes and along both banks of the Humber and incorporates the cities of Hull and York, along with rural areas across East Yorkshire, North Yorkshire and Northern Lincolnshire.
Together we form the system of organisations that are responsible for planning, paying for and providing health and care services within the area known as Humber and North Yorkshire. Our partners serve a population of 1.7 million people all with different health and care needs.
There are different organisations from across the health and social care sector which are formal members of the Partnership. This includes four acute hospital trusts, three mental health providers, six clinical commissioning groups (CCGs), six Local Authorities, three community services providers and two ambulance trusts.
These organisations, however, only represent part of the health and care system across our area. There are around 230 GP practices, 550 residential care homes, 10 hospices, 180 home care companies and thousands of voluntary and community sector organisations all helping to keep our local people well.
We all need to work together to provide the best services for our local people.
Locations

This is a large area that includes the City of York and surrounding villages and towns.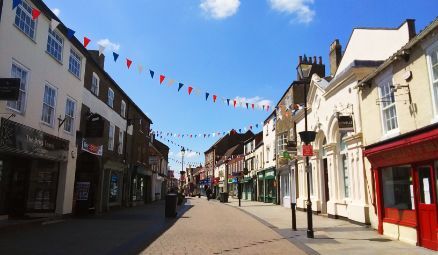 Some 170,000 people live in this large region which includes Scunthorpe and surrounding towns and villages.

Some 425,000 people live in North Yorkshire – a largely rural area featuring villages, market towns and coastal communities.

The area covers Grimsby, Cleethorpes, Immingham and surrounding areas – working to improve the health of local people.

Covering the health and care needs of people across the East Riding of Yorkshire.
What is the Partnership?

Find out about the Partnership
Our Leaders & Structure

Find out about the Partnership
Overview of Committees

Find out about the Partnership