Health and Wellbeing
We are committed to supporting the health and wellbeing of all our colleagues.

Health and Wellbeing
We know that individual organisations are doing some fantastic work and have strong health and wellbeing offers available to their staff and we want to build on that work to support our colleagues further. That's why on this page you will find health and wellbeing offers available to all health and social care colleagues
Menopause
Some 75-80% of our workforce are women and consequently, at any one time a significant proportion of our female workers will experience symptoms of menopause which might impact on their working life.
We have an ambition to become accredited as menopause friendly and to start our work towards we are offering menopause training to all staff as well as sessions specifically for line managers. The training is available to all staff in all organisations across the partnership, so please do share this offer with your colleagues, teams and networks. Click here to see what support is available to you.
Resources
Five-minute guides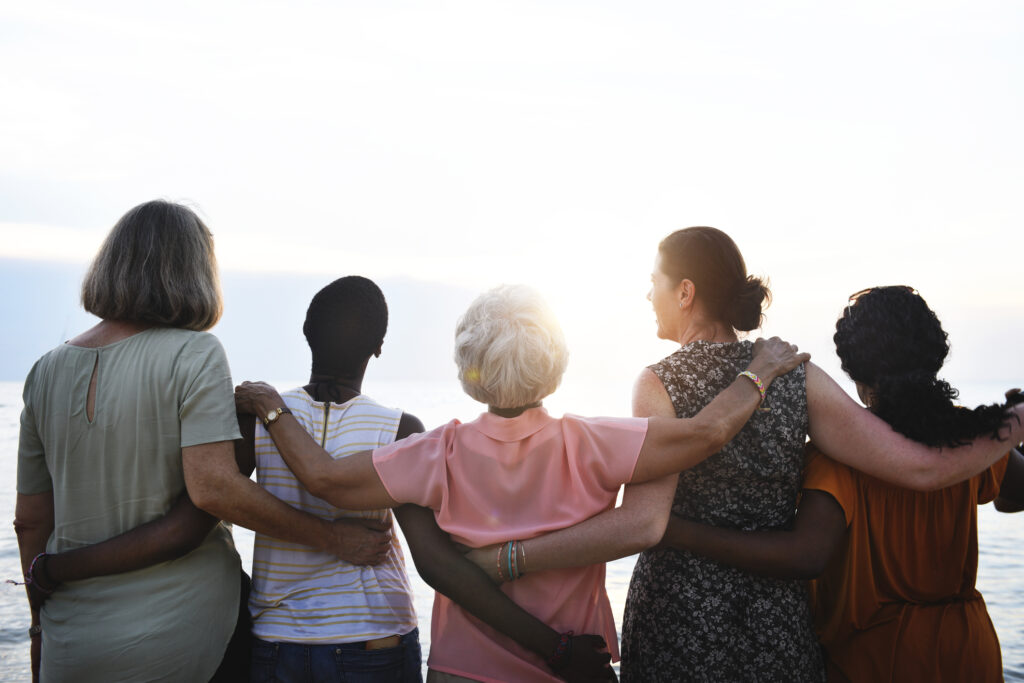 Men's Health
Globally, men die on average six years earlier than women, and for reasons that are largely preventable. Which means that it doesn't have to be that way: we can all take action to live healthier, happier and longer lives.
There are a number of Men's Health Resources below that you may find useful including all of our resources and sign posting highlighted during Men's Health week.
Resilience HUB – The Resilience Hub staff are trained mental health professionals with extensive experience of working with people who have experienced traumatic and distressing events. The team works with individuals as well as teams to develop and promote resilience.
Qwell – A free online mental health and emotional wellbeing support service has been launched to help men living across thearea.
Talk Suicide – #Talksuicide is a suicide prevention campaign where you can also find local support near you.
Andy's Man Club – The club run talking groups for men who have either been through a storm, are currently going through a storm or have a storm brewing in life.
Menfulness – A men's wellbeing group group led by five men from York who, like most of us, have struggled with mental health and the pressures of life.
FIT Mums and friends – You don't have to be a mum or fit – men, dads, grandparents are all welcome. Fitmums & Friends are friendly, sociable and supportive running and walking clubs organised by volunteers.
Armed Forces and Veteran's breakfast club – The purpose is to facilitate veterans and serving Armed Forces personnel to meet face-to-face in a relaxed, safe, social environment to enjoy breakfast and banter, to combat loneliness and allow veterans to 'return to the tribe'.
Men's Sheds – What is a Men's Shed? Men's Sheds (or Sheds) are similar to garden sheds – a place to pursue practical interests at leisure, to practice skills and enjoy making and mending. The difference is that garden sheds and their activities are often solitary in nature while Men's Sheds are the opposite. They're about social connections and friendship building, sharing skills and knowledge, and of course a lot of laughter.


Good advice on living better for men
Nutrition
Wellness
Hub of Hope – The Hub of Hope is the UK's leading mental health support database. It is provided by national mental health charity, Chasing the Stigma, and brings local, national, peer, community, charity, private and NHS mental health support and services together in one place for the first time.
Good Samaritans – If you need to contact someone urgently for a confidential chat you can call The Samaritans free any time, from any phone, on 116 123.
Calm – Calm run a free and confidential helpline and webchat – 7 hours a day, 7 days a week for anyone who needs to talk about life's problems.
Miricyl– Miricyl offer a directory of Mental Health Services and Resources across the United Kingdom, tailored to individuals.
Halsa Wellbeing Sessions – Here you will find details on recent sessions such as sleep aware, blood pressure aware, exercise for non-exercisers, heads up on men's minds, and men's health and wellbeing.
Men's Health Week 2022
Coaching Network
We are developing a coaching network that will support health and care workers across the region. We will support coaching to take place across organisations to support staff with their personal development using a coaching approach. Look out for further information coming soon or register your interest by emailing hcv.wellbeing@nhs.net.
Humber Recovery and Wellbeing College
The Humber Recovery and Wellbeing college provides peer-led education as a route to meaningful mental health recovery. The college work alongside and support students, volunteers, community organisations and healthcare professionals to coproduce an educational programme that responds to self-defined needs of a collective student body.
The college facilitates and delivers a range of free, co-produced courses, workshops and other opportunities for learning. Personal lived experience, strengths-based peer learning, grassroots co-production and shared decision-making is at the centre of what is on offer. Educational resources are a result of blending different kinds of knowledge and experience, harnessing the expertise that comes from both professional training and real lived experience.
The college believes that learning more about your experiences, valuing your own self-expertise and building upon your own resourcefulness, talents and abilities contribute to your own sense of meaningful mental health recovery.
Visit the website for more information on the range of e-courses and live video-call sessions on the e-learning platform.
If you would like to enrol just click on the Register link on the webpage and get signed up. From there, you can access any of the e-courses, book onto any live sessions and keep track of your learning progress.
You can also contact the college by emailing HNF-TR.RecoveryCollege@nhs.net  or calling on 01482 389124.