Our Work
Our vision is extremely ambitious and will not be achieved overnight. We have identified priority areas to focus on over the next three years to deliver the vision we have set out.
Our Programmes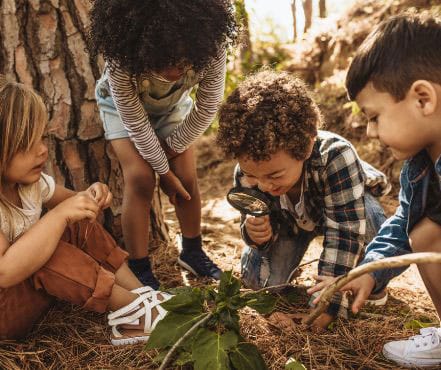 The Children and Young People's Alliance brings together representatives from across the partnership, including health, education, social care, public health and the voluntary sector.

We want to create more efficient hospital-based services for people who need them, making the best use of the resources and workforce across our system to plan and deliver hospital care.

Information about the review of hospital services in the Humber area.

We want people of all ages who experience mental health problems, have learning disabilities and/or Autism to live healthy lives, be able to achieve their goals and be accepted and supported in the communities they live in.

Working together to improve elective (planned) care locally is a key priority for the Humber and North Yorkshire Health and Care Partnership.

Scarborough Acute Services Review – Information about the review of hospital services in Scarborough.

Climate change poses the most significant long-term threat to our health, not to mention our planet. The Greener NHS programme will work with staff, hospitals and our partners.

We aim to ensure that people in our region are able to access advice, care and support in an urgent or emergency situation.

The VCSE sector is an important partner for statutory health and social care organisations and plays a key role in improving health and care outcomes for its communities
---
Making the Change Happen

Digital technology and innovation can help us to transform the way we provide health and care and offer new ways to support people to stay well.

Equality, Diversity and Inclusion is known by its shorthand of 'EDI' across NHS organisations, and may just be called 'inclusion' or 'equality' in local authority and social care settings. 

The Faculty of Advanced Practice provides strategic direction and enables a co-ordinated approach to ensure advanced clinical practitioner and physician associate capacity meets service need.

The Consortium is an alliance of health and social care partners and educators focused on the the recruitment and retention of support staff

We are committed to supporting the health and wellbeing of all our colleagues.

The LEAP programme is about creating a healthier region where every learner on a clinical work placement has the opportunity, the support, and the infrastructure to thrive in their chosen health or care career.

Physician associates are healthcare professionals who have the attitudes, skills and knowledgebase to deliver holistic care and treatment within general medical or general practice teams under defined levels of supervision.

Primary Care Workforce Development is a priority for the Humber and North Yorkshire Health and Care Partnership.
---
Get involved

The views and ideas of our local populations are taken into account when new ways of delivering services are being proposed.