New ways of delivering care offer improved health outcomes for communities.
It is well known that all successful organisations coalesce around a very clear sense of purpose. Our Integrated Care System (ICS) in common with all ICSs, has a very clear purpose – improving the health of our population, seeking to reduce health inequalities which we know can be stark, recognising the multiple determinants of the health of a population and seeking to work in partnership with others to tackle these wider determinants – and seeking assurance that all our efforts deliver the greatest productivity and value for money.
Over the last week I have been fortunate enough to learn about and see three very different initiatives each seeking, in very different ways, to address our wide, shared purpose.
Visiting the West Hull Health Hub enabled me to 'see into the future' in respect of the transformation of Primary Care to meet the needs of patients. This light, bright contemporary building can accommodate practice nurses, health care assistants, clinical practitioners, paramedics, pharmacists, social prescribers providing holistic, proactive and preventative services to patients. As well as providing a great service to patients in a well-considered building, the hub also provides a modern working environment for staff.
Scarborough Hospital, York and Scarborough Teaching Hospital NHS Foundation Trust launched a new, important research project when they opened a Multi-morbidity Health Hub. Senior clinicians explained that while people in Scarborough benefit greatly from the town's beautiful coastal location, there are also high levels of multi-morbidity which create significant health inequalities. The research hub – which will include staff from across the hospital – seeks to understand more about these inequalities and find ways to reduce them. It is an exciting piece of work and I am looking forward to catching up with the team in six months or so to hear about early learning.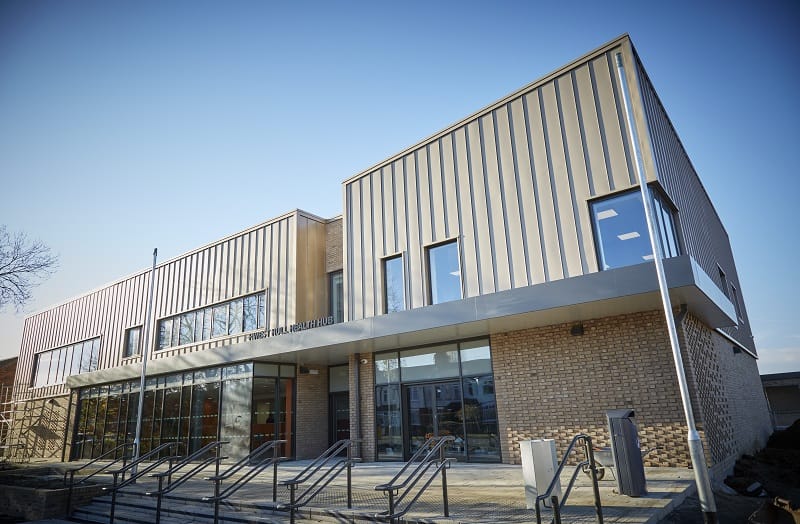 I also attended a fascinating introduction to Green Prescribing. While in principle this is not 'new' to me as a concept (thinking dog walking and gardening!) I was really interested to learn that, increasingly, exercise in the fresh air and engaging with the natural world are recognised as ways of improving mental health outcomes, reducing health inequalities, reducing demand on the health and social care system. This is a two-year project to develop best practice in making green social activities more resilient and accessible and our ICS is a Test and Learn site. The team shared with me their vision for the project and again, I look forward to watching this project progress.
It is impossible not to be inspired by these diverse, but all equally important initiatives, which have at their core a desire to improve the health of our population- and those dedicated health and care professionals who make great efforts to bring these initiatives to life for the benefit of others. All these steps forward contribute to the clear purpose of our ICS.
Sue Symington
Designate Chair: Humber, Coast and Vale Health & Care Partnership