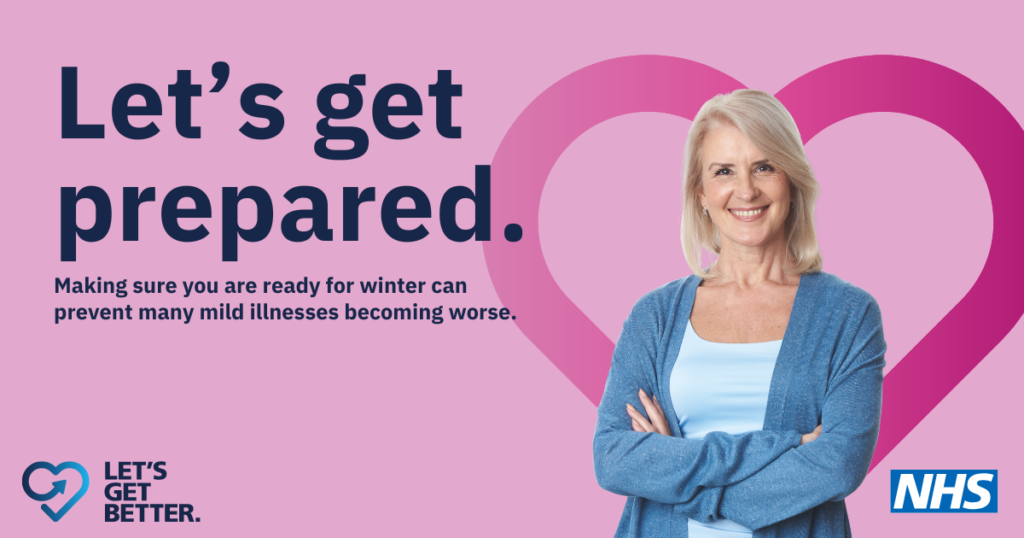 People living in Humber and North Yorkshire can get help and support from a new local NHS website if they become unwell over the Easter weekend.
Let's Get Better, launched this week by the Humber and North Yorkshire Health and Care Partnership, offers comprehensive resources, support and signposting to help people in our area live a healthier and more active life at all stages in their lives: from starting well, to living well to ageing well.
The launch of letsgetbetter.co.uk coincides with the four-day Easter weekend, which begins on Good Friday, 7 April, when many GP practices will be closed.
Health leaders say Let's Get Better can help direct people to other health services like NHS 111 online, or their nearest available pharmacy, if medical help is needed. The website also has lots of information to help people get prepared for Easter and 'choose well'.
Dr Nigel Wells, the clinical lead for the Humber and North Yorkshire Health and Care Partnership, said: "It's important people use NHS resources sensibly and choose the right care, first time, particularly when there's an extended public holiday like the Easter weekend.
"This means getting help from NHS 111 and Urgent Treatment Centres for more serious health concerns and urgent injuries, to using local pharmacies for minor ailments.
"A wide range of common illnesses and injuries can be treated at home simply with plenty of rest and over-the-counter medicines like paracetamol, ibuprofen, and anti-diarrhoea tablets you can buy from shops and pharmacies. Often there is no shortcut to recovery – in many cases these things just need to run their course."
Patients are reminded that Urgent Treatment Centres can treat minor injuries like cuts, burns and suspected fractures, with no appointment necessary, though patients can contact NHS 111 first to be seen more quickly.
Please only use Accident and Emergency departments or call 999 if you have a serious or life-threatening emergency.
Dr Wells continued: "A&Es across the region remain extremely busy – by choosing other health services if it's not a life and limb emergency and using NHS 111 first, you will greatly help the NHS and those patients who really do need to be in A&E."
Residents who need urgent medical help can contact NHS 111 online, via the NHS App or over the telephone – trained health professionals can advise on where to go for the best treatment or arrange clinical review through the GP out of hours service if appropriate.
If it's something less serious like a cough, cold or rash, people can visit their local community pharmacy for advice and support. Pharmacy opening times may vary over the bank holiday weekend – you can get more information about pharmacies through letsgetbetter.co.uk.