We have created our wellbeing kits in partnership with HALSA wellbeing and they are based around the four key pillars of health and wellbeing: Eat Well, Sleep Well, Think Well and Feel Well. Each of the kits contains a small gift that represents each of these.
We have had some fantastic nominations, highlighting the amazing staff working in our organisations.
Lyndsey Wood nominated Tina Rushby, a care assistant and cook at Oaktree House Care Home. Lyndsey said: "Tina has gone above and beyond with covering shifts and swapping about to help us out. She always doubts herself and her abilities and it would be lovely for her to win so she has some belief in herself."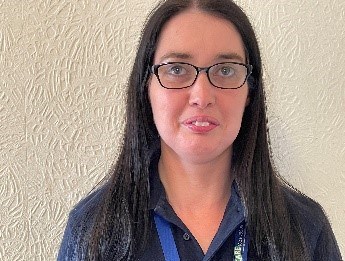 Sam Halligan is a Care Coordinator at Westwood Care and Support Services Yorkshire Ltd.
She was nominated by Colette Walker, who said: "Sam has worked really hard since joining Westwood and progressed from a PA through to an out-of-hours coordinator to her current position. Sam is highly regarded by the whole team. The care, compassion and the constant going above and beyond Sam does support our service users but also the whole staff team. She works super hard all the time and often forgets to look after herself, so we think winning a wellbeing kit would be a lovely gesture to show her how much we appreciate her."
Charlotte Thorpe nominated his / her colleague Lee Ali, who is the registered manager at Broadway Lodge.
Speaking about Lee, Charlotte said: "She has an extremely busy and demanding job with the responsibility of keeping all clients and patients safe at all times, but she's also in charge of both our large nursing team and our busy admissions department. Little did she know back in March 2020 that she was about to become the lead on all things 'covid' too, on top of everything else. It has been a relentless couple of years for Lee in her work life and she's always put work first (keeping patients and staff safe and helping to ensure the survival of Broadway Lodge throughout the pandemic), working long hours. I have total confidence in Lee, she has been on the ball with all the latest guidance and ensuring that we all always had the correct PPE/test etc. and I am thankful for that. I think it would be a lovely surprise for her to receive a wellbeing kit."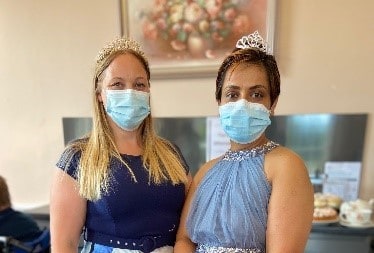 Kelly Hart nominated team leader Buddhi Marasinghe at Bessingby Hall Care Home.
Making the nomination, they said: "Buddhi has been a constant support to me during this difficult period and is respected by the staff team. She goes over and above her call of duty and nothing is ever too much trouble. She has firm links with our health colleagues and again they always rate her highly. Buddhi is one in a million and as her manager I am truly grateful for all the help and support she gives me daily. She deserves to receive a wellbeing pack for being the best care leader my team and I could wish for."
Sue Rollinson is the Clinical Lead at Beverley Parklands Care home. She was nominated to receive a wellbeing kit by Alison Attree, who said:
"Sue is always caring. She's a nurse so it's in her nature but she is always going above and beyond for our residents. She has fully supported all our homes in the last 2.5 years. At the beginning of the pandemic we had five homes open and now we have just opened our eighth.

"As the only Clinical Lead, Sue has had a mammoth task since the pandemic began. As well as ensuring the guidance was being implemented and followed, advising managers and all the staff, she has had constant communications and updates with local infection control and the ERYC Covid team. Her efforts are limitless and she's never out of reach no matter the time of day or night. Sue has always and continues to encourage everyone to grow, overseeing many staff members being promoted in difficult times. She has picked people up emotionally and professionally but never faulted herself, always remaining a calm and approachable lead for all the staff across our group of homes.
"Personally, for me, she has been a constant support, and without her, I feel many people would've struggled. She is selfless, kind and a role model for all our teams. I really hope Sue wins this, I cannot express how deserving of it she is."
Ellie Vaughan is a paramedic in the Beverley Care Home Team. She was nominated by Tammy Bullivant, her colleague said: "Ellie has covered the Care Home Team singlehandedly for a period of time due to other team members pre-booked leave and other abstractions. She has worked amazingly hard and is also a mum with a small child so is often running about just as much out of work as she is in. I would like her to get some recognition and a wellbeing pack would be just what she needs after a full week non-stop."
The Good Care Month giveaway has now ended but future Wellbeing Kit giveaways will be announced in the Humber and North Yorkshire Health and Care Partnership bulletin.