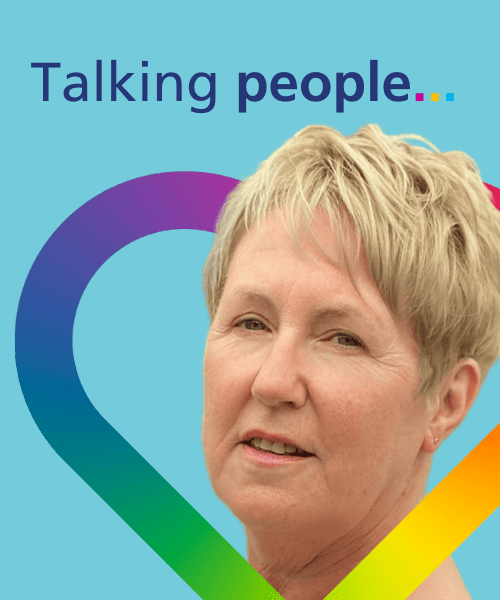 Jayne Adamson, Executive Director of People, NHS Humber and North Yorkshire Integrated Care Board
As Pride month draws to a close, we continue to show our support for lesbian, gay, bisexual and transgender (LGBT+) people across our workforce and the local communities we serve. We're supporting Pride events throughout the summer months and focusing on education, compassion and inclusion.
As someone who is committed to continually learning how to be a better, active ally to our LGBT+ communities, I think it's important to remind ourselves why Pride is important.
When the COVID-19 pandemic hit in 2020, it wasn't long before we saw rainbows and rainbow flags appearing across the nation as a symbol of hope and thanks. The idea of something colourful rising after a storm lifted spirits during an incredibly difficult and challenging time, especially for our health and care workforce.
I don't think anyone would begrudge something that focused on uplifting people during such difficult days, but I did wonder how this felt for LGBT+ communities to see the Pride flag used in this way.
What is in a flag?
The original rainbow Pride flag was created by San Francisco activist Gilbert Baker in 1978 at the request of Harvey Milk, the first openly gay elected official in the history of California (who was assassinated that same year).
The original design had eight colours instead of today's six, with two further design changes seeing the version we may be familiar with today come into use in 1979.
Over 40 years later, there are now dozens of flags representing different groups within the LGBT+ community and the rainbow flag itself has evolved to represent transgender people, people of colour and intersex people. The Intersex-inclusive Progress Pride flag is the one we are proud to use across our partnership.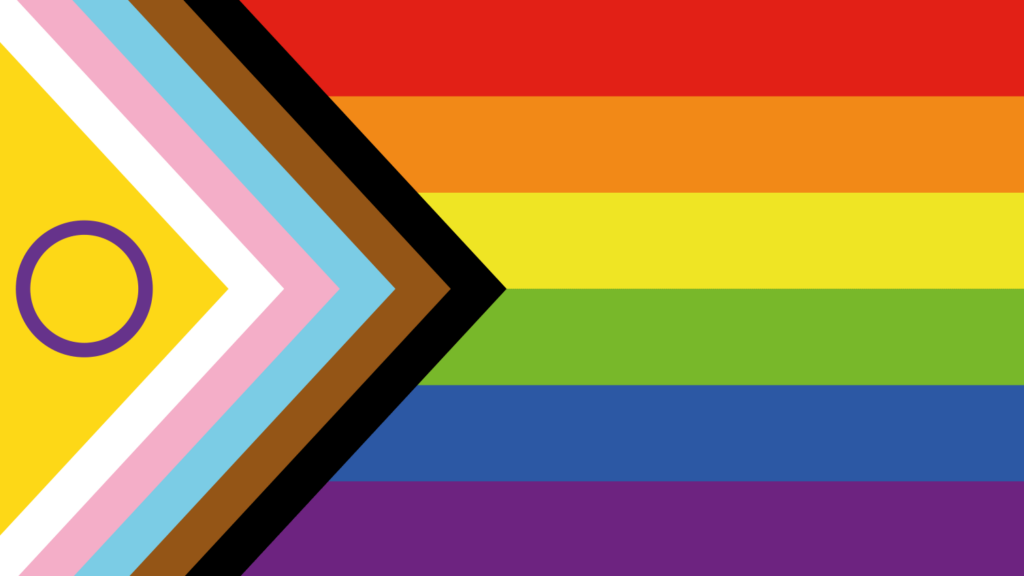 I've listened to how the Pride flag holds incredible importance to LGBT+ communities. It represents Pride, yes, but also the struggle against the inequalities, prejudice and discrimination we continue to see in society and sadly, within health and care.
Seeing a Pride flag can be taken as an expression of acceptance and safety, signifying a place where LGBT+ people can be free of judgement and prejudice.
Co-opting the rainbow as a generic symbol of hope and gratitude during the pandemic had an impact on some members of the LGBT+ community at a time when inequalities grew more profound.
Of course, no-one owns the rainbow, but the lines became blurred and so we must remain mindful when using such a powerful symbol of acceptance.
Using the Intersex-inclusive Progressive Pride flag allows us to make it really clear that we welcome LGBT+ colleagues and patients in Humber and North Yorkshire, from all backgrounds.
A heteronormative world
As an ally, I benefit from straight privilege. I will never understand how it feels to live in a world exclusively designed for straight people who identify as the same gender as the sex they were assigned at birth, when that heteronormative world isn't representative of the diversity of our LGBT+ communities.
But I have a duty, alongside other active allies and all leaders in health and care, to recognise that Pride is about more than glitter and rainbows. 'Rainbow washing' (where we fly a flag but don't take action) does not have a home here – we must commit to doing more to reduce the inequalities our LGBT+ communities and colleagues continue to face.
As we prepare for Pride marches across Humber and North Yorkshire this year, I urge you to commit to becoming an ally that takes action. Challenge discrimination where you see it, use your pronouns when you introduce yourself, commit to growth and ongoing learning through compassionate curiosity.
A shared hope at the end of the rainbow
I hope I speak for all us when I say we will be forever grateful to our colleagues across health and care who gave everything they had to help local people during the pandemic, many experiencing loss themselves. That a symbol of hope for a specific community became a symbol of hope more broadly speaks to how we have more in common than we may think.
In the words of Harvey Milk, "hope will never be silent." There was hope in the use of the rainbow as a symbol of thanks during the pandemic. As we move to focusing on recovery, I have hope that we can draw on the solidarity we felt during the pandemic to challenge discrimination wherever we find it.
We have a responsibility to reduce health inequalities and to stand in solidarity with our LGBT+ colleagues and communities; to raise our voices in support and challenge, to ensure that every person is welcome here, is recognised here and is celebrated here, just as they are.
We must stand 'loud and proud', shoulder to shoulder, in thanks, in solidarity and in action during Pride and beyond.