Over 500 local young people have brought their skills and experience to health and care services in Humber and North Yorkshire after launching a successful virtual work and study experience project.
NHS Humber and North Yorkshire Integrated Care Board (ICB) worked collaboratively with system partners and Springpod to co-develop and deliver the project open to young people aged 14 to 18.
Virtual work experiences included radiography, physiotherapy, occupational therapy, care support and social care work – giving young people valuable insight into working within health and social care.
Planned to take place at a crucial time when many young people are thinking about their futures, the scheme provided access to leading experts and industry professionals in the region as part of the unique and immersive experiences.
It aimed to equip each person with all the information they may need to take their next steps towards a career in health or care.
The experience enabled students to complete the programme around their studies, ensuring time was not needed away from schoolwork.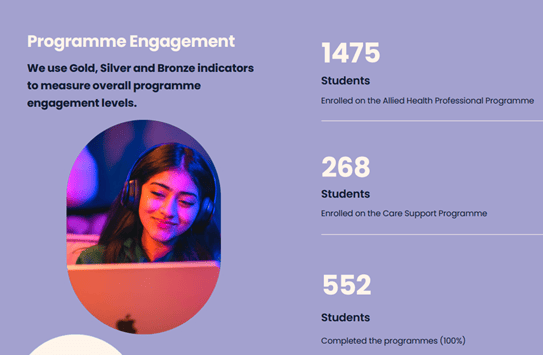 Sam Matthews, Director of Employers at Springpod, said: "We are extremely proud to be working with the NHS and social care and of the difference we are making to the lives of young people, particularly in areas where opportunities might be harder to access."
Tina Jenkinson, Careers and Employability Manager at Humber and North Yorkshire ICB, said: "The Springpod virtual work experience programme has helped us engage with, inspire and inform young people about working life in health and care.
"Opportunities like this are vital in enabling us to inspire and grow our future workforce, and offering a virtual programme has meant we could significantly increase the number of young people who could participate across Humber and North Yorkshire."